eBook by Steve Robinson
2nd Edition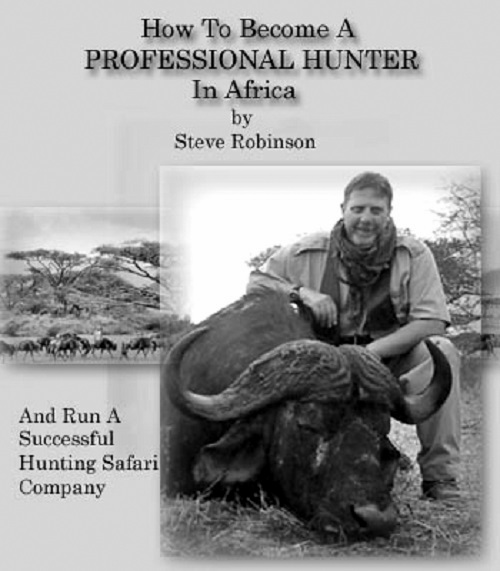 'How To Become A Professional Hunter In Africa' reveals every strategy and secret I've learned hunting in the African bush as a Professional Hunter.

Hi, I'm Professional Hunter, Steve Robinson.
There are many things you can do to become a PH in Africa that may make a tremendous difference to your success.
'How To Become A Professional Hunter In Africa' details everything I've learned from over 30 years experience.
I've written this book as a step-by-step information resource to help you succeed as a Professional Hunter and succeed in the African hunting safari business.
"An informative book by someone who has "been there and done that" which any prospective professional hunter would do well to read.
If you are thinking of a career in professional hunting, then this book would be a great place to start.
Steve tells it like it is. A brutally frank discourse on a profession as rewarding as it is challenging."
John Harris – Former President KZN Hunting and Conservation Association
"Wow, Steve. I have been hunting professionally for 14 years and I can honestly say I have learned a lot from 'How to Become a Professional Hunter in Africa'.
Well done, it was well overdue in the industry and will not only put new Professional Hunters on the right track, but will also be used as a reference for those of us that has been hunting for some time. If there was a book like this when I started it would have made my first few years a lot easier, you say it the way it is! A book that will be referred to as the future Professional Hunter's 'bible'."
Jason van Aarde – Professional Hunter in Tanzania, Mozambique & South Africa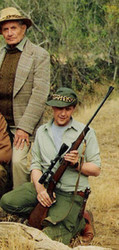 I was very lucky indeed in that my first few years' experience which counted as my, somewhat unusual, Professional Hunting apprenticeship was in a more relaxed generation.
By chance I met and become friends with the now late Vivian Good who kindly gave me that Professional Hunting apprenticeship. He was not only an excellent PH but also a good man who gave unstintingly of his advice, encouragement, hospitality and friendship.
I struck lucky again when I went along to undergo my first formal Professional Hunter training and examination with Ian Goss of the Goss Estates Professional Hunting Academy in Kwa Zulu Natal.
"It feels like I am doing my PH career all over again.
A lot of flashes back into my life, if you know what I mean. It reads easily, it's clear and very understandable. I can even use some of it in my life right now. The only problem with this e-book is that I should have had it about ten years ago!!!
I can see that it will be the bible for first time and up coming Professional Hunters. Well done!!"
Wikus Groenewald – Professional Hunter – South Africa, Tanzania & Mozambique
"I have had the good fortune to have been on three African Safaris with Steve Robinson as my PH. On each occasion his camps, conduct, knowledge and expertise have been a revelation and, having read his eBook on how to become an African Professional Hunter, I can see why.
The scope and depth of knowledge required of an African PH is astounding and it's something you don't fully realise until you've read this book.
If I were a youngster and looking to become an African PH, this book would have to be essential reading, indeed, without it, the aspiring PH would need to spend a long time gathering the information contained therein by not only research but also by actual experience, and that sort of experience can take years to obtain.
Additionally, a client reading the book can get a most illuminating and useful insight into the business, gaining an appreciation of just what goes into organising an African Safari and the role of the PH. This will, undoubtedly, give the client a better understanding of what goes on, leading to a better, more enjoyable, safari."
Peter Lang – Veteran African Hunting Client – UK
The information in this book has never been published anywhere else before. I've held nothing back. 'How To Be A Professional Hunter In Africa' is your complete, 242 page, step-by-step guide to success in the African hunting industry.

"Good, practical advice in this eBook on bushcraft, camp management, arms and ammunition, the ins and outs of running a safari business, and the law as related to hunting (and don't forget here that trophy hunting usually involves legislation from more than one country, and African governments tend to regard change as being as good as improvement and are forever fiddling with their laws).
The material herein is well-presented, and from the standpoint of on-the-ground experience, Steve Robinson is more than qualified to write it – it worked for him!"
Ira Larivers – Editor 'African Hunter Magazine'
What You'll Learn in 'How To Become a Professional Hunter In Africa'
Chapter 1 – How To Get Started
How to improve your background knowledge of hunting in Africa
Professional Hunter training in South Africa
Possible obstacles to becoming a trained PH in Africa
Advantages of a South African training course
Other ways to get started in the African hunting industry
Chapter 2 – The South African Professional Hunter Training Syllabus
Duration and costs of a South African Hunter training course
Pre-course compulsory reading
The complete South African hunter training course syllabus and modules
Chapter 3 – Advice on how to tackle the SA hunter training course
What to practice before the course
Practical advice on all course topics
Chapter 4 – 'Back To School'
An article by Australian John Wilkes who attended PH school in South Africa
Chapter 5 – Getting your first Professional Hunting Licence
Ways to gain Professional Hunting experience in several African countries
Practical advice on 'cover hunting' and getting dangerous game hunting experience
Chapter 6 – Hunting Legalities
Legal aspects of hunting every Professional Hunter should know
CITES
Lacey Act
Hunt contracts with clients and outfitters
Chapter 7 – Getting Operational
Hunting job options
Working as an employee
Freelance hunting
Buying hunt time
Getting your own hunting area
Tips/Gratuities
Chapter 8 – Firearms and Ammunition
The right rifle for a Professional Hunter
Ammunition for the Professional Hunter
Chapter 9 – Hunting Kit
Practical advice on all hunting kit items
List for what to carry as a Professional Hunter
List of extra kit for leopard hunting
Chapter 10 – Building A Hunting Camp
Practical advice on all aspects of building a hunting camp from scratch in the wilderness
Chapter 11 – Fly Camps
How to set up a comfortable fly camp
All the supplies to carry
Chapter 12 – Developing A Hunting Area
How to open up a wilderness area for successful hunting
Area surveys and road building
Chapter 13 – Hunting Trucks
How to convert a vehicle into an ideal hunting truck
Tools and spares to carry
Chapter 14 – Marketing your Hunting Safaris
Hunting conventions
Magazine advertising
Websites
Hunting Forums
Hunting Agents
Chapter 15 – Hunt Management
Managing your hunting operation
Hunt contracts and cancellation policies
Hunting indemnity
Hunting staff management
Hunting client management
Chapter 16 – Taxidermy
Management of skinning staff and skinning shed
Other trophy mementos
Trophy tagging and taxidermy register
Chapter 17 – Health
What a Professional Hunter should know to keep himself healthy
Assisting clients with health issues
Chapter 18 – Top Tips and Hints
"Steve, I recently purchased your ebook, I am a Professional Hunter from South Africa. I am also hunting the Zambezi Valley.
The reason for writing you is although I am an experienced hunter this ebook is the best resource I have come across, very informative and as the saying goes "you are not to old, or too clever to learn something new" this book contains valuable information and tips even to an experienced hunter. The "I know it all" guys can buy this book and find out that they do not know it all there is people, like you, that know more.
Thank you for an excellent resource, and I wish you the best with your safari hunting career, if you treat your clients like you have compiled this book they are surely in good hands and your mentors can but only be proud of you."
Theo Verster – Professional Hunter, South Africa
"Possibly the most concise,comprehensive, and relevant book ever written
on African Game Hunting.
Steve Robinson's book will provide essential guidance to the newcomer, and will also be a useful remedial guide to the more experienced hunter that may be experiencing some problems.
His passionate and non-apologetic approach to African Game is relevant throughout the book, as he concentrates on the subject of hunting rather than it's continual justification.
I think you will need two copies, one for the hunting truck and one for the bookshelf."
Shaine Derrick – UK hunter
Examples of the full-colour images you'll find in 'How To Become A Professional Hunter In Africa' eBook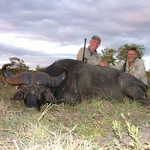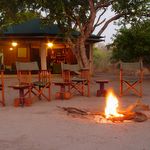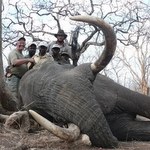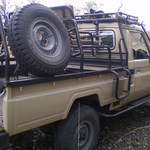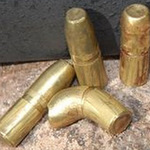 Learn how to become a successful Professional Hunter in Africa
. . . for just $39.99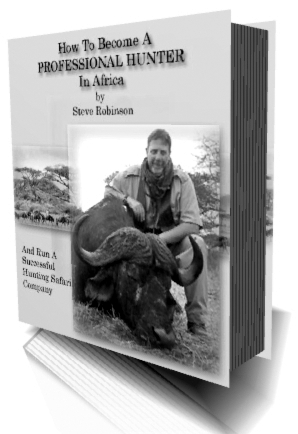 This book is loaded with proven strategies, tips, and years of experience that you won't find anywhere else!
You can access 'How To Become A Professional Hunter In Africa' for only $39.99 – about the same price you'd pay for a few beers.
I'm certain the information in this book will do a lot to increase your chances of becoming a Professional Hunter in Africa.
I think you'll be inspired by this guide – and that when you begin using these strategies to start your PH career, you'll find it's the best $39.99 you've ever invested.
"Unique is a much used and an often inappropriately applied word, but it certainly describes this fascinating e-book by Steve Robinson .
Written in a light but authoritative style the author takes you through the trials and tribulations of becoming part of (and being successful in) the African Hunting Safari industry. Well illustrated with colour pictures and peppered with his experiences as an Englishman who came to Africa some thirty years ago and made a success of life as a Professional Hunter and Safari Operator, the book really is an invaluable asset to anyone thinking of a career as an African PH.
But in truth it is more than that, it is an up to date insight into the world of Professional Hunting in Africa and will be of as much interest to clients and African hunting buffs as to prospective Professionals.
The book is entertainingly structured featuring not only the authors work but contributions from others, either directly or through links to the extensive Shakari Connection website.
From Cites to cisterns, buffalo to bullet performance all aspects of life as a PH are covered. Steve does not pull his punches and quickly dispels romantic illusions that some might have of the industry.
If you ever wanted to know how to construct a top quality wilderness hunting camp, manage staff and clients and the thousand other things that are required of the modern African PH then this is the only readily available source.
Whilst there has been (and still is) much published from the Safari client perspective no previous work has addressed the 'other side of the campfire'. I certainly wish it had been available when I started my recent path to PH status. Steve and Susan are to be congratulated on an original and innovative contribution to the industry."
John Wilkes – PH Student – Australia
242 pages with 85 full-colour photographs
US$39.99
Ready To Order?
Just click the button below and you'll be taken to a secure shopping cart to place your order, where after you'll be advised how to download the book, without any delays or mailing costs.
Immediately after your purchase, you can download your ebook and start learning how to become a Professional Hunter in Africa within minutes.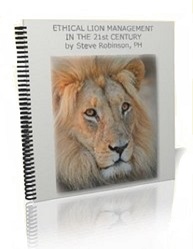 Order Now and receive a complimentary copy of the eArticle 'Ethical Lion Management In The 21st Century'
by Steve Robinson
Here's how you'll get your 'How To Become A Professional Hunter In Africa' eBook:

After your transaction has been processed, you'll be automatically transferred to a 'Thank You' page where you are requested to submit your name and email address.
An email will be sent to your Inbox immediately with a link and password to a secure page to download these eBooks instantly.
The eBook comes in a downloadable Adobe Acrobat PDF format and are readable by both PCs and Macs. You can start reading them in just minutes!
If your computer doesn't have the Adobe Reader software, you can easily install it for free by just clicking the button below.

If you have a question prior to purchase of this eBook, please

CONTACT US.
How To Become A Professional Hunter In Africa | Return To Top